Stamping consists on compressing a specific metal between two moulds. There are two types of stamping: the progressive stamping and printing by percussion. In progressive type, compression is continuously applied while in percussion stamping, pressing is applied intermittently with a press or hammer.
 
With thin sheet-metals, it is normally used cold stamping. It is called "cold stamping" because the process is done with material at lower temperatures than its recrystallization temperature.
 
This sheet-metal forming process will be only satisfactory for plates made of ductile and malleable metals such as carbon steel, stainless steel, aluminium, copper, brass, titanium, etc.
 
Main advantages of the stamping are as follows: pieces can have complex shapes, there is a wide range of materials to work with, and producing a high quantity of parts does not suppose high cost and expensive labour. Additionally, the surface finish is good but can be further treated to improve some properties.
 
PRODUCTION
Densen Group is a professional manufacturer engaged in Design,Produce, sale and service of customized stainless steel metal fabrication,cabinet and console.

We have a 10 experienced designers team. We can design according to customers' drawings or simple descriptions. And we can provide 3D drawings,parts drawings and generate corresponding process flow.

Our factory has a series of first class equipment including: 3 laser cutting machines,2 CNC punches, 7 CNC bending machines,2 welding robots,1 automatic spraying production line, dozens of welding tools and the other tools for deburring, polishing, drilling as well.

Customer can select a existing product from our catalog or seek engineering assistance for your application, OEM and ODM is accepted also and customers are warmly welcome to visit our factory.
 
Work shop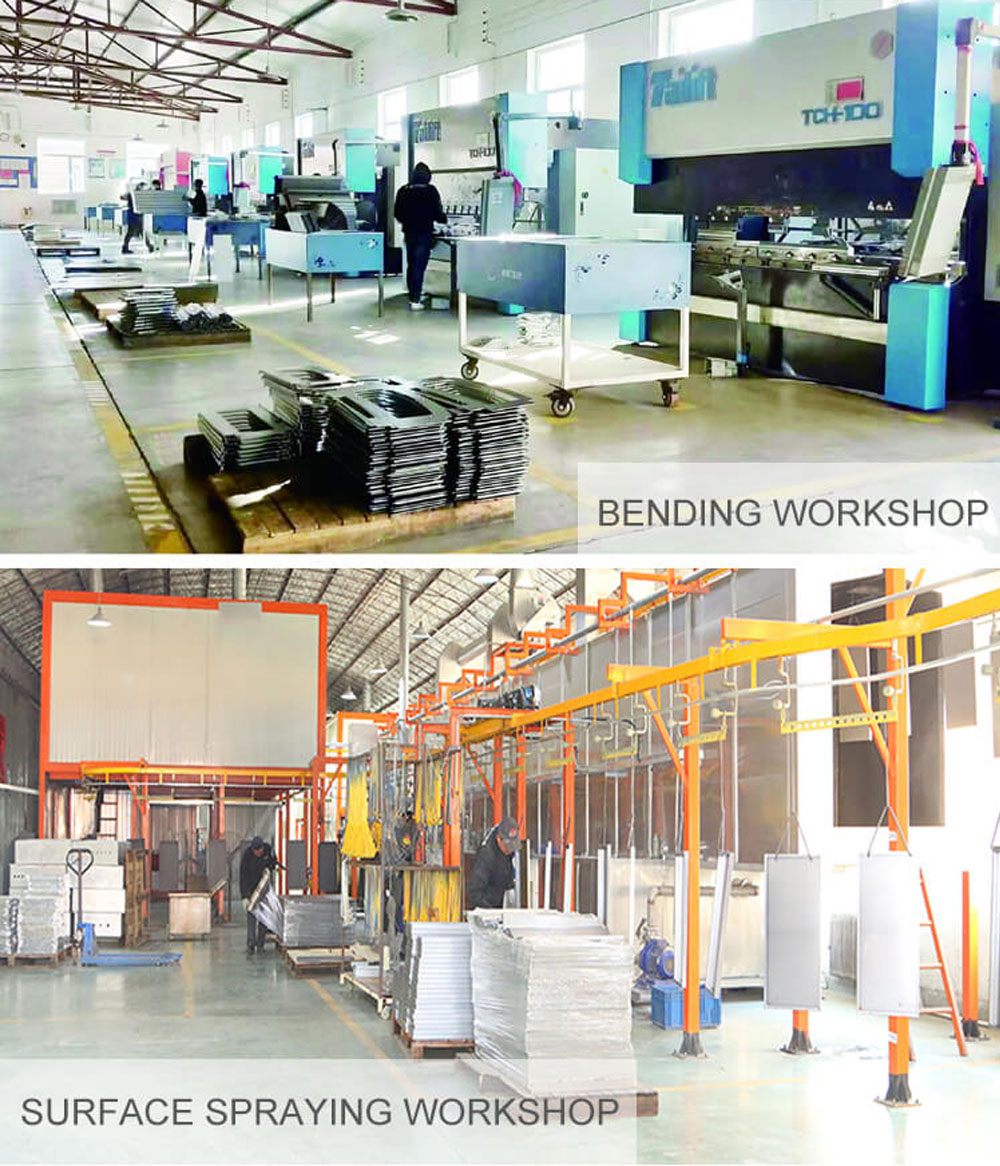 Equipment



MATERIALS AND PRODUCTS

REGULATIONS
Our factories have the most demanding certifications for customers to ensure product quality as ISO 9001, TS 16949 and ISO 14001.