Forging is a manufacturing process involving the shaping of metal using localized compressive forces.Forging is often classified according to the temperature at which it is performed: cold forging (a type of cold working), warm forging, or hot forging (a type of hot working). For the latter two, the metal is heated, usually in a forge. Forged parts can range in weight from less than a kilogram to hundreds of metric tons.Forging has been done by smiths for millennia; the traditional products were kitchenware, hardware, hand tools, edged weapons, cymbals, and jewellery. Since the Industrial Revolution, forged parts are widely used in mechanisms and machines wherever a component requires high strength ; such forgings usually require further processing (such as machining) to achieve a finished part. Today, forging is a major worldwide industry.
Densen forging is established with the request from Bridgestone, Densen casting set up Densen forging in 2007. Main machines are 3T closed die forging hammer, 1 ton and 500Kg air hammer, hear treatment system, etc. Weight range can be handled is from 0.1Kg to 35Kg. Main products are iron core for Bridgestone.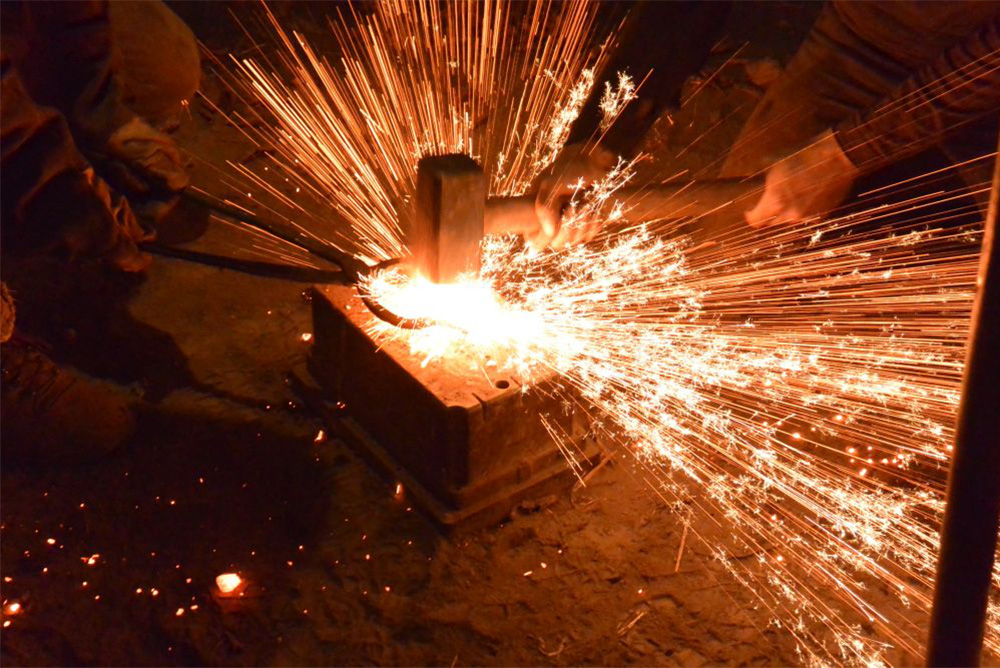 Closed die forging, also known as impression die forging, is one of the
forging
types for small or medium metal components. Close die forging is a plastic deformation process where, unlike in the open die forging process, the material is forced to flow in a closed shape called die. Compared to the open die forging, the close die forging (said also hot drop forging) can achieve more complex geometries, very much close to the dimensions of the finished component. The plastic deformation is given rapidly through some shots which force the material to fill the shape of the die. The process is performed at the plastic temperature of the material in use without intermediate re-heatings.