The exhibition has been successfully completed for New Densen
Views: 51 Author: Site Editor Publish Time: 2019-07-09 Origin: Site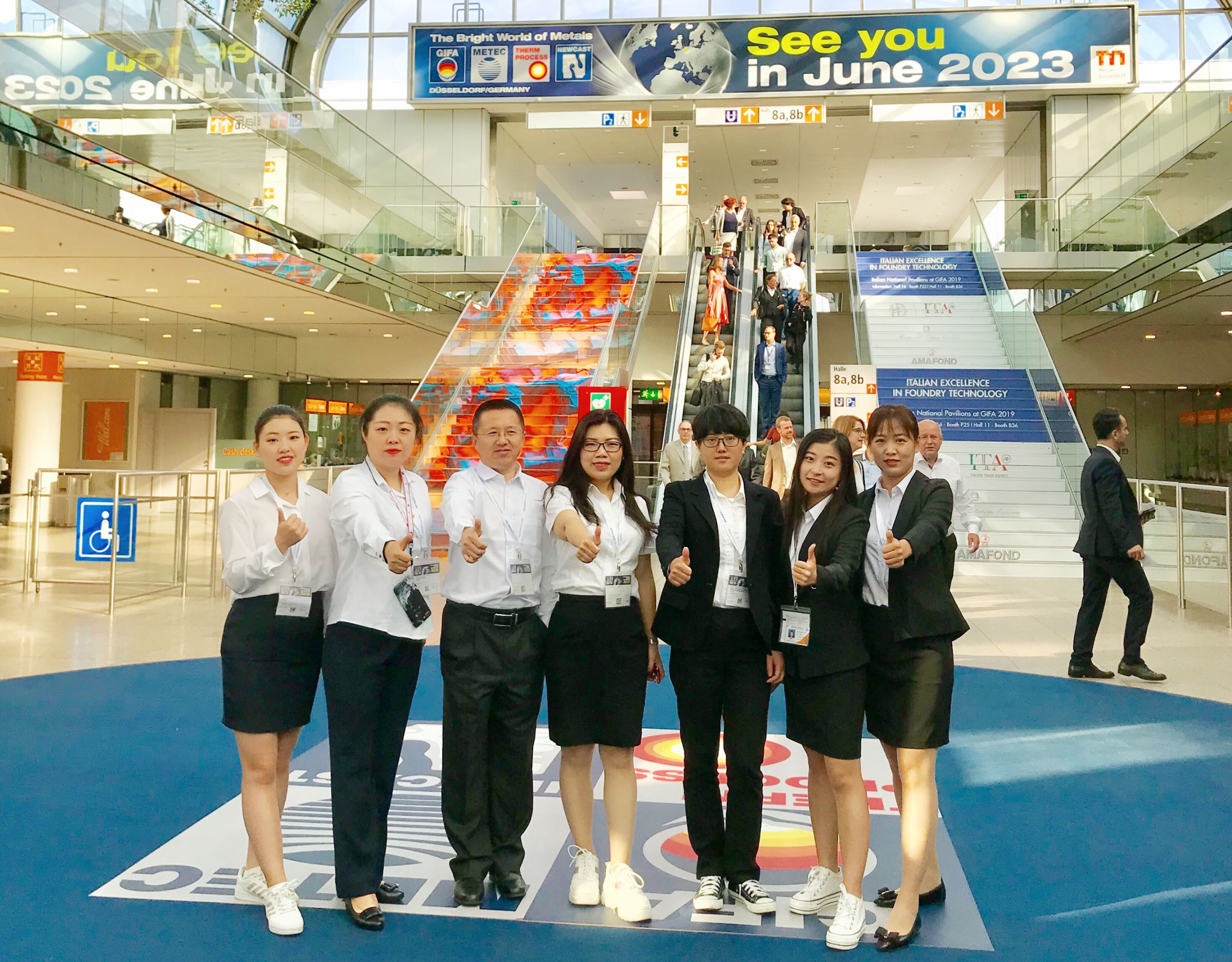 New Densen participated in the Düsseldorf International
Casting Exhibition from June 25th to June 29th.
This exhibition is currently the largest international
casting exhibition in the world and is held once every four years.
This time, we participated in the exhibition with
2,214 companies from more than 50 countries
and regions around the world.
This exhibition showcases the most advanced casting
techniques and high quality castings and casting materials.
Professional self-confidence of us
During the exhibition, we have exhibited
more than 100 types of OEM casting samples.
The process includes various metal casting process
samples such as sand casting, silicon melt casting,
gravity casting, and die casting.
At the same time, we also show our customers
a good production level and professional and
serious service to buyers all over the world.
We use our professional knowledge and sincere
attitude to make factories, processes and product
introductions to every customer
who comes to the exhibition.
The casting exhibition has been successfully concluded
Now New Densen are confident in their daily work.
Let us look forward to more information
about New Densen's future exhibitions!
Mission,vision,values